ADDRESS
OAK TREE FARM
DUNBRIDGE LANE
AWBRIDGE
ROMSEY
SO51 0GQ
CONTACT
Phone: 01794 342 252
Fax: 01794 342 221
Railway Sleepers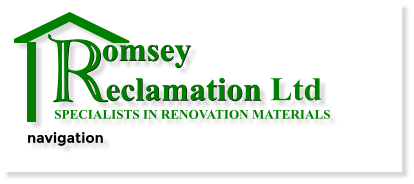 Open 8am till 4.00pm Monday - Friday
8.15am till 12 noon Saturdays
Closed Sundays








Railway sleepers are now a quintessential
part of garden design, although this is a
fairly recent trend, and one helped in no
small part by us.
We supplied the first railway sleepers to
both `Ground Force` and `Home Front: in
the garden` back in the mid 1990's and
have supplied them to many TV
programmes and famous buildings,
organisations and projects since then.
We still hold one of the largest stocks in
Southern England and have tens of
thousands of customers, many of whom
have made some truly wonderful things with
our sleepers. One of the challenges that our
customers now face is the wide range of
choices to make when selecting sleepers,
so in order to maintain the trouble-free
experience our customers already enjoy we
have now divided our sleepers into 2
individual areas - - -
Traditional Reclaimed
sleepers - and
New Sleepers
Because of recent findings relating to
creosote there are restrictions on where
creosote-treated timber can be used.
The vast majority of applications are still
absolutely fine, and the times when you
cannot use any of the creosote-treated
sleepers; marked on the following pages
with this: -TR- Are basically when you are
making seating, using railway sleepers
indoors or making a play area for children
The full list of prohibitions, according to EC
& EEC regulations, is as follows: Inside
building, whatever their purpose.
In toys.
In playgrounds.
In Garden furniture.
In gardens where there is a risk of
`frequent` skin contact – "frequent" is
advised by the DTI to mean "habitual or
constant" so no furniture or leaning
posts!
The practice observed by us and all our
customers is simply to wear gloves when
handling treated sleepers.









info@romseyreclamation.com
Romsey Reclamation Ltd is a limited company
registered in England& wales no 3567084
Registered office 70. High Street, Fareham, Hants Po16 7BB
E&OE All prices are subject to change at any time
Please take a look at our full range of
reclaimed and New sleepers available and
in
stock.
Click on the buttons above .
A grade softwood
reclaimed
sleepers" now reduced to
£28.00 each + vat
Grab yourself a
bargain !!