ADDRESS
OAK TREE FARM
DUNBRIDGE LANE
AWBRIDGE
ROMSEY
SO51 0GQ
CONTACT
Phone: 01794 342 252
Fax: 01794 342 221
Delivery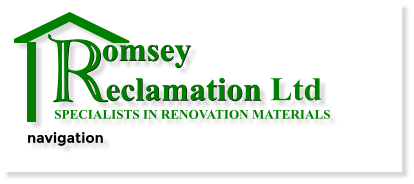 We provide the delivery service
at an additional cost
and for
orders of sufficient size to most
of the Southern area of England,
the counties and areas that are
fully covered by this service are:
All of Hampshire
All of Surrey
All of West Sussex
All of Middlesex/London
All of Berkshire
We will deliver to anywhere
within our stated area for any
order of sufficient quantity; of our
various key products the
minimum order quantities are as
follows:
10 x 8ft 6" sleepers - 10 x 5foot
sleepers - 500 bricks (1 pallet) -
600 plain tiles - 100 feet of
telegraph pole - 10 crash
barriers - 3 square metres of
York Flagstone.
We

cannot

deliver

any fewer
than these quantities under
normal circumstances due to the
running costs of the vehicle itself,
if you are desperate for
something slightly under these
quantities please simply email us
and we will do our best to supply
you if it is feasible.
Full loads are the maximum we
can drop off in one delivery, in
the various goods we commonly
supply from stock the maximum
numbers are:
120 regular size (8ft 6" long
max) Railway Sleepers
200 5foot sleepers
5,000 bricks (10 pallets)
9,000 to 12,000 plain tiles
(depending on tile thickness
and how well they are packed)
350 crash barriers
30 lengths of telegraph pole at
15ft or less. Details needed on
a case-by-case basis
10 pallets of York stone – the
total area will depend entirely
on the thickness of the stone
itself
10 cages or pallets of any other
product.
Open 8am till 4.00pm Monday - Friday
8.15am till 12 noon Saturdays
Closed Sundays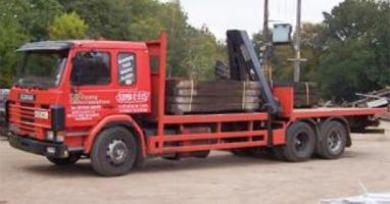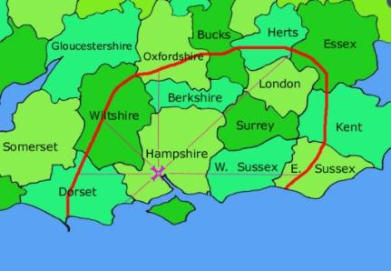 info@romseyreclamation.com
Romsey Reclamation Ltd is a limited company
registered in England& wales no 3567084
Registered office 70. High Street, Fareham, Hants Po16 7BB
E&OE All prices are subject to change at any time