ADDRESS
OAK TREE FARM
DUNBRIDGE LANE
AWBRIDGE
ROMSEY
SO51 0GQ
CONTACT
Phone: 01794 342 252
Fax: 01794 342 221
Railway Sleepers
Reclaimed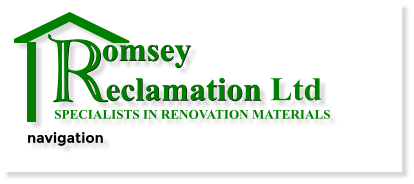 Open 8am till 4.00pm Monday - Friday
8.15am till 12 noon Saturdays
Closed Sundays








Please e-mail us with your quantity
requirements and for prices. Also please
do bear in mind that all deliveries are
chargeable; the price depends on your
location. We can deliver any quantity of
10 or more sleepers.
Standard Sleepers

- TR - The most
popular and commonly used sleeper by
far. They are treated with creosote and
are best applied wherever longevity and
durability are the key requirements. They
are fine for any and every other purpose.
These are just about the best value-for-
money pieces of timber you will ever
find

.
Redwood & Azobe
UNTREATED SLEEPERS
8FT LONG 10 X 6 SQUARE
£42.00
EACH PLUS VAT
sizes can vary up to 8 inches difference
In Europe the untreated

Redwood

ties
have been in track for approximately 50
years. Most major railroads in North
America have used these ties in special
situations such as high speed, heavy
duty traffic on curves with a super
elevation, and where regular wood ties
have failed early and concrete ties have
also had a difficult time performing.
Azobe
hardwood also has been used
successfully as bridge timbers, turnout
ties, fir crossings, and crossties for
chemical plants, steel mills, wetlands and
tunnels. The

"RedwoodTie"

can be
made to specification for crossties,
switch ties, bridge ties, bridge stringers,
bridge caps, raising pieces, short cross
tie sections embedded in concrete or
cross ties for elevated structures. If ties
are not embedded into ballast, our saw
mill can offer these ties waxed to prevent
deformation and splitting. They can be
pre-drilled according to your specification
and also be equipped with gang nails at
both ends.
Redwood
is a coarse textured wood with
a very tight interlocking grain that not
only offers resistance to natural enemies
of other woods, but also makes
pressurized treatment unnecessary and
virtually impossible. Tests confirm
Redwood
to be resistant to plate cutting,
gauge widening and decay. Because
Redwood
has many superior properties,
it is excluded from the Buy American Act.
The premium grade material does
command a premium price. Standard
Cross Ties

2.6 metres Long x 250 x
150CM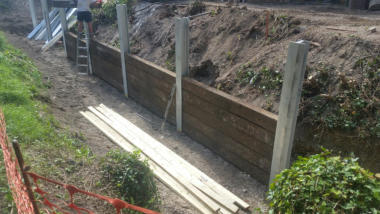 C Grade Sleepers
- TR - When we buy
such large quantities of sleepers there are,
of course, some that are not up to
standard. We do our best to remove these,
and we sell them at a lower price; these
are our 2 nd grade sleepers and they can
be in a variety of conditions; ideal for shed
bases, hidden supports etc. where they
cannot be seen as they often don't match,
but still provide strength and durability
We also have larger untreated sleepers
which are rather unusual; they are the
same size as the standard sleepers and
they are just as tough.
With almost the same level of durability
they are ideal for maintaining a natural
appearance while also being untreated
they are safe to use inside buildings and
in playgrounds.
The wood, as seen here, is a rich red
colour and these can often be used to
make fantastic furniture.










info@romseyreclamation.com
Romsey Reclamation Ltd is a limited company
registered in England& wales no 3567084
Registered office 70. High Street, Fareham, Hants Po16 7BB
RUSTIC SLEEPERS
A / B GRADE
E&OE All prices are subject to change at any time
A Grade Softwood Sleepers
2.8 long x 160 x 260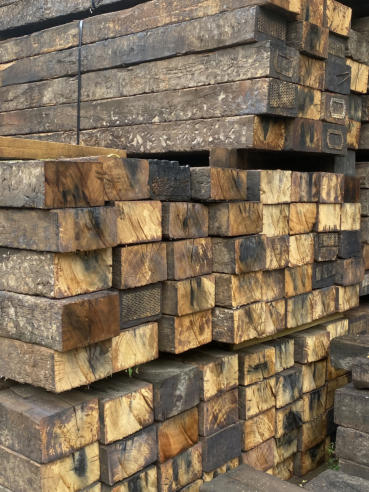 A Grade Hardwood Sleepers
8ft 6 Long x 10 inches x 6 inches
£33.00 each +vat
Rustic sleepers come in random sizes
and shapes. But very good value at
only
£15 each plus vat.
Suit a very naturalistic garden . we
recommend viewing them first as there
is no return on these .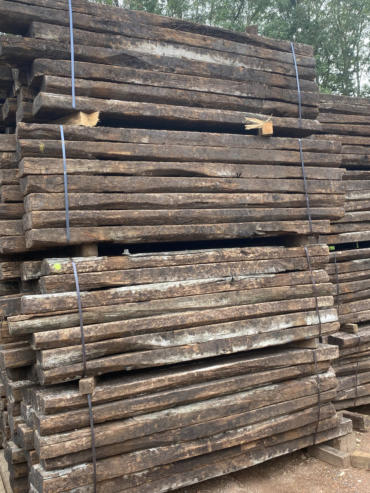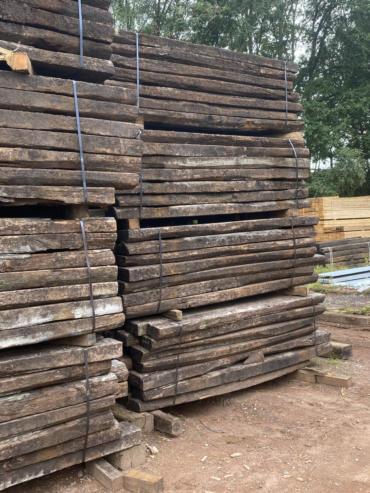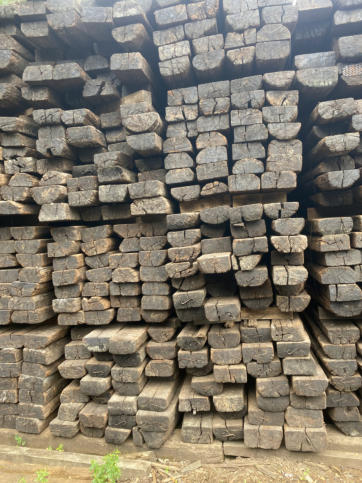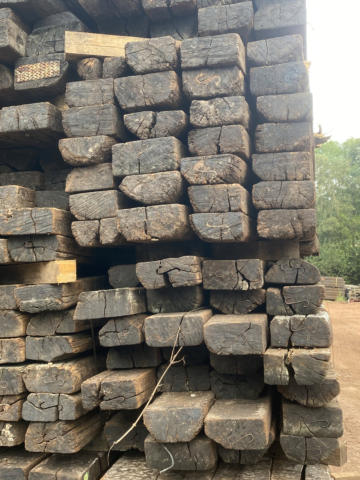 Reduced Now £28.00 each + vat
Grab yourself a
bargain !!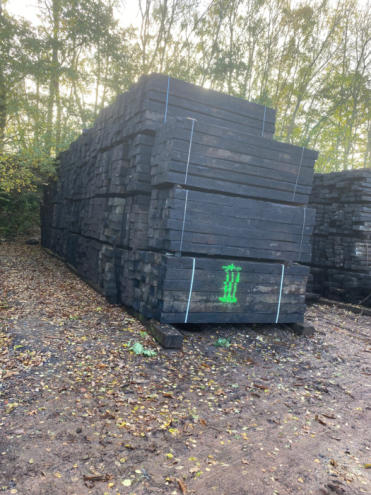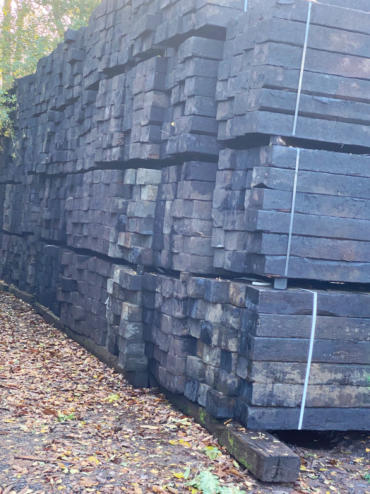 AA
Grade
softwood
sleepers
8ft 6 long 10 X 6 inches
£30.00 each + vat