ADDRESS
OAK TREE FARM
DUNBRIDGE LANE
AWBRIDGE
ROMSEY
SO51 0GQ
CONTACT
Phone: 01794 342 252
Fax: 01794 342 221
Ideas & Uses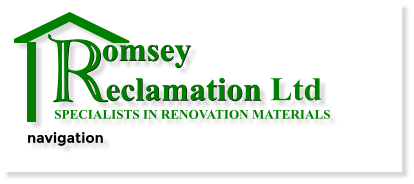 Open 8am till 4.00pm Monday - Friday
8.15am till 12 noon Saturdays
Closed Sundays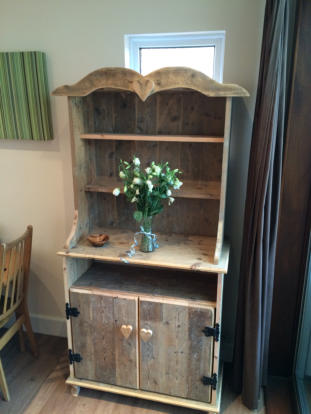 These fantastic Welsh Dresseres were
made for Lyndhurst Tea House
by Charles Coetsee www.touch-
wood.org
using our reclaimed Pine Floorboards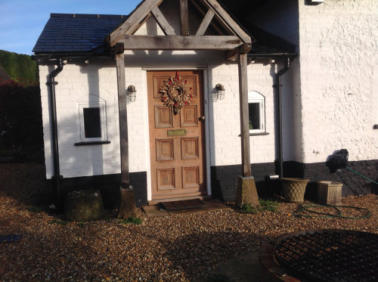 This customer put one of
our reclaimed doors to great use
Good afternoon
A while ago we purchased some reclaimed
oak boards from you and promised a
photo of the end result!
We have used them to clad the back wall
of our beach hut at Milford on Sea. We
have had many complimentary comments.
Thank you for your help,
Best wishes Pamela and Robert

.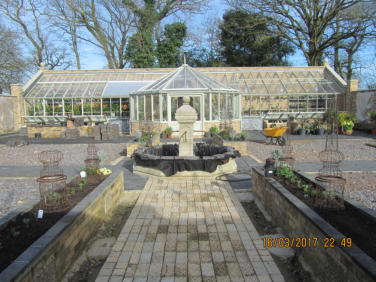 first new walled garden to be built in
Devon in over 100 years .
Romsey Reclamation supplied the old
paviours, buff colour and grey for the
paving and paths.





info@romseyreclamation.com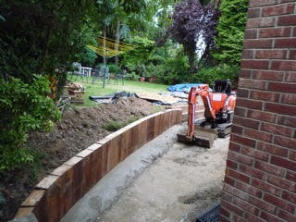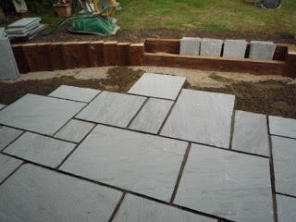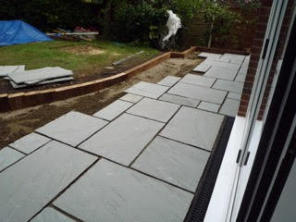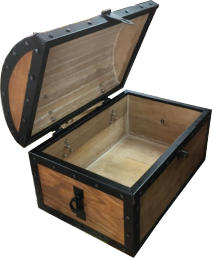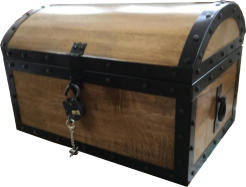 Superb chest made from
reclaimed oak from
Romsey Reclamtion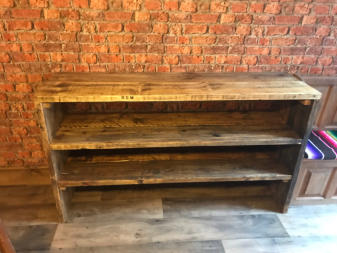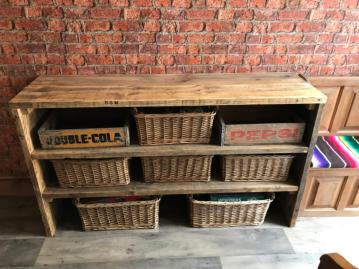 Excellent shelving made with scaffold
planks from Romsey Reclamation
Hi there,
This is what I made with scaffold
planks with a good sanding and
danish oil.
Best regards
Jane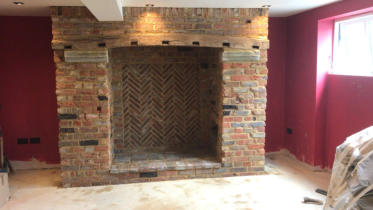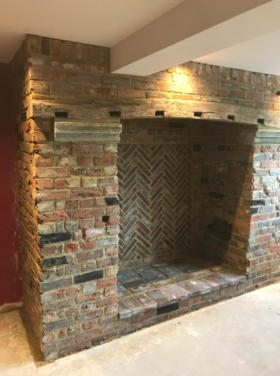 Dear Romsey Reclamation ,
I came up a few weeks ago and
brought some stone pieces and a
lovely old oak beam, just thought you
may like to see where they ended up
and how fantastic they look..

Hi
I bought some 9 ft sleepers from
you recently - to make a cradle for
a boat - and you asked for photos.
So here is one of the cradle
waiting to be pushed into the sea,
and another one being pulled out
of the sea with a boat on it. The
deck of the cradle is made of 9
sleepers with two stringer
sleepers underneath.
Thanks very much for sorting out
eleven with the same thickness.
Note also that standard 8`6"
sleepers would not have been
long enough for this job
Pete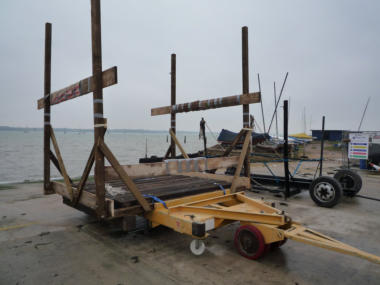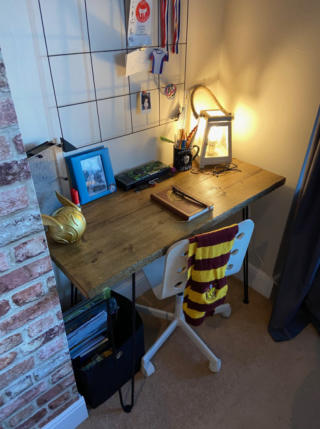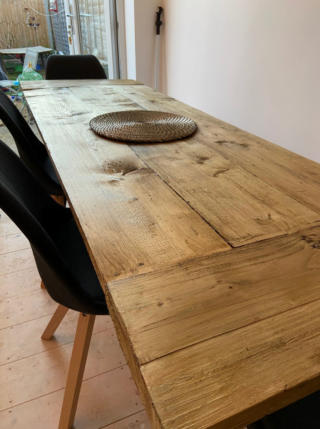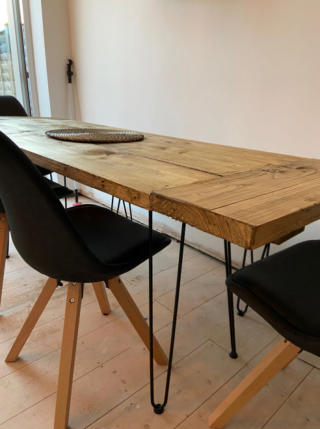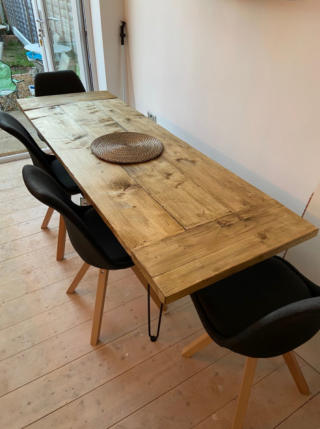 "Hey, thought I'd share this which
I made today using the boards I
bought from Romsey Reclamation"
Kindly sent in
by Mark Bridge 16 August 2020
Superb Reclaimed Projects
made by our customers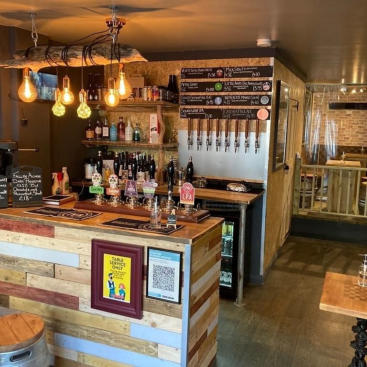 Bar, shelves and decking
made from materials
from Romsey Reclamation
OLAF's are located in Woolston
visit here
https://olafstun.co.uk/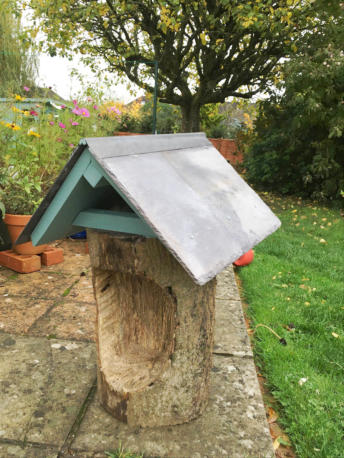 "Evening, nothing flash I know but I
thought I'd show you the great fit
your Welsh purple slates were for
my bug hotel
"
E&OE All prices are subject to change at any time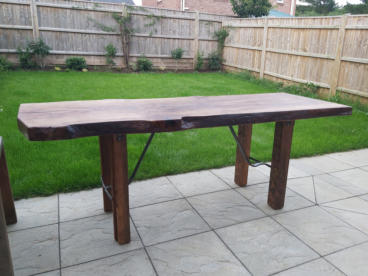 Lovely table made
with our oak slabs
by Moonlightworks Ltd.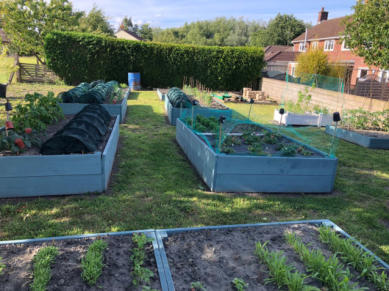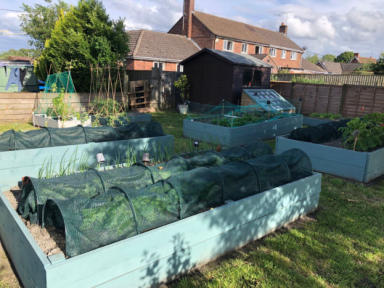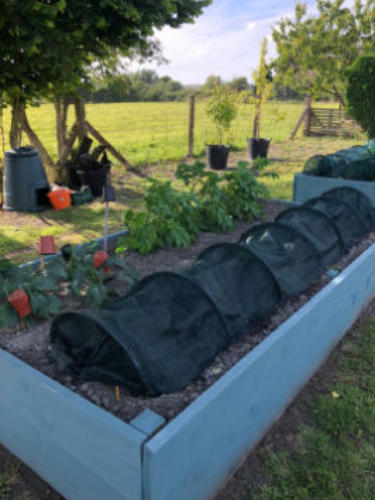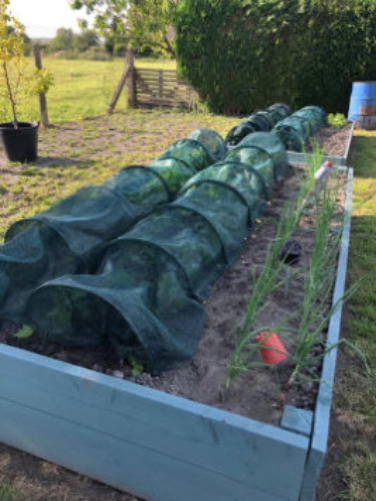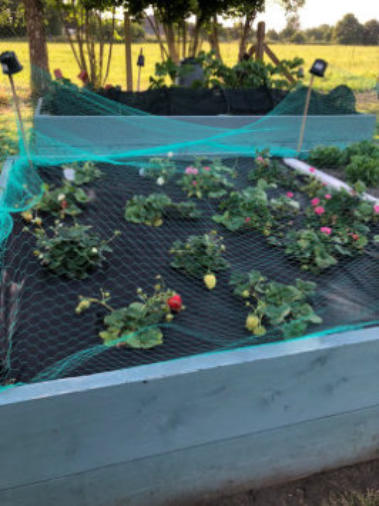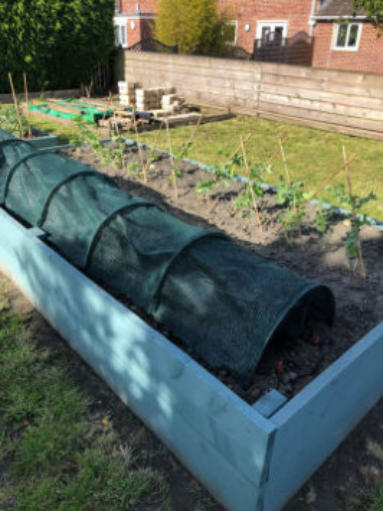 Untreated Scafforld Boards
used for Raised Beds i
deal for allotments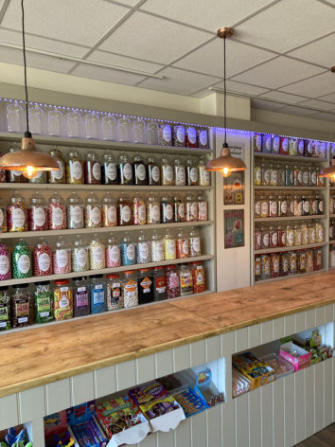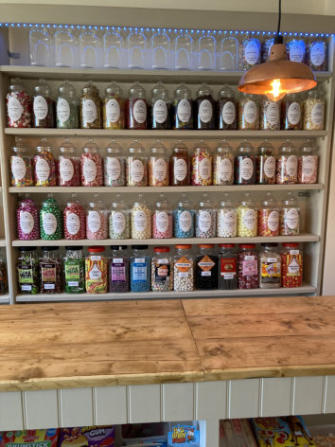 I thought you might be interested
with what we did with the new
and used scaffold board we
recently purchased. As you can
see, they have been used for our
new sweet shop in Lyndhurst,
Bolton's Bench Sweet shop.
Kindly sent in
by Gavan Croucher
15 August 2022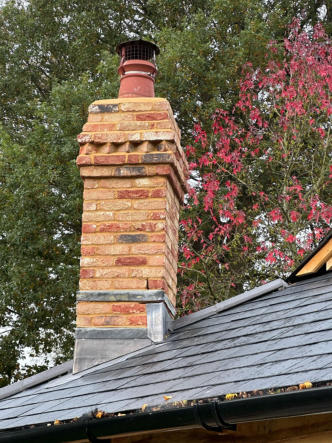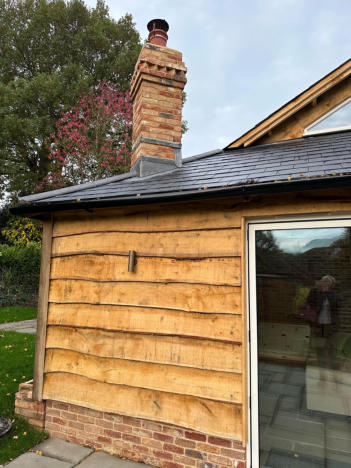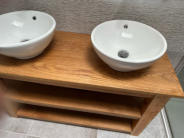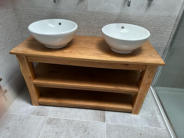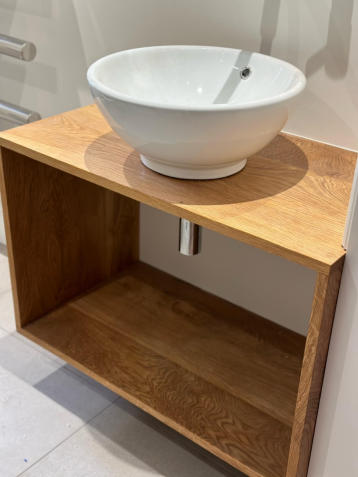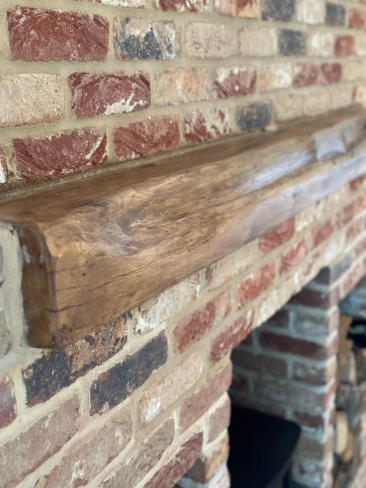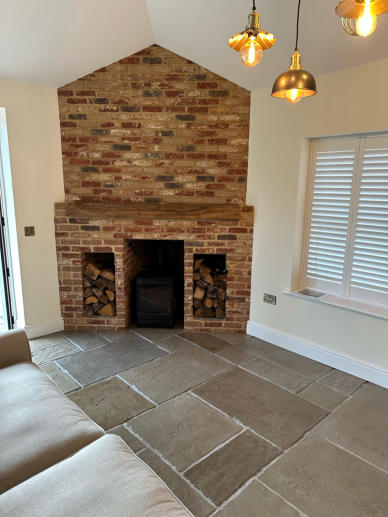 All these restoration
projects above are by
Claire Wood using a
variety of our materials to
acheive these outstanding
features.
Kindly sent in by Claire
Wood 15 November 2022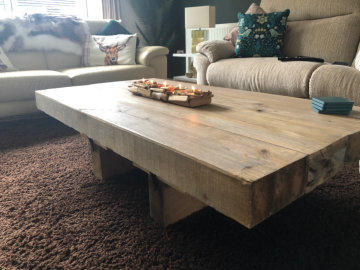 Just to say thank you
for the oak sleepers I
collected from you in
March. Decided to turn
them into a coffee table
and I'm over the moon
with the result!
All the best
Matt
The stain I used was
Osmo oil Grahite. And
this was 5 lengths of oak
200/100's
By the way you were the
cheapest which is why I
traveled from Chichester
to collect.

Romsey Reclamation Ltd is a limited company
registered in England& wales no 3567084
Registered office Highland House, Mayflower Cl,
Chandler's Ford, Eastleigh SO53 4AR